Let's chat
about
women's health

Getting reproductive health information can be uncomfortable
A trusted, discrete and easily accessible reproductive health resource is needed
Lily is an interactive mobile chat that builds a personal relationship with each user and provides relevant health information
Trust building - Using behavioral design, supportive and conversational two-way messages build trust over time.


Accessible - Mobile communication channels that customers already use in daily life.


Relevant - Useful information shared at useful times based on data points collected over the course of the long term relationship with the customer.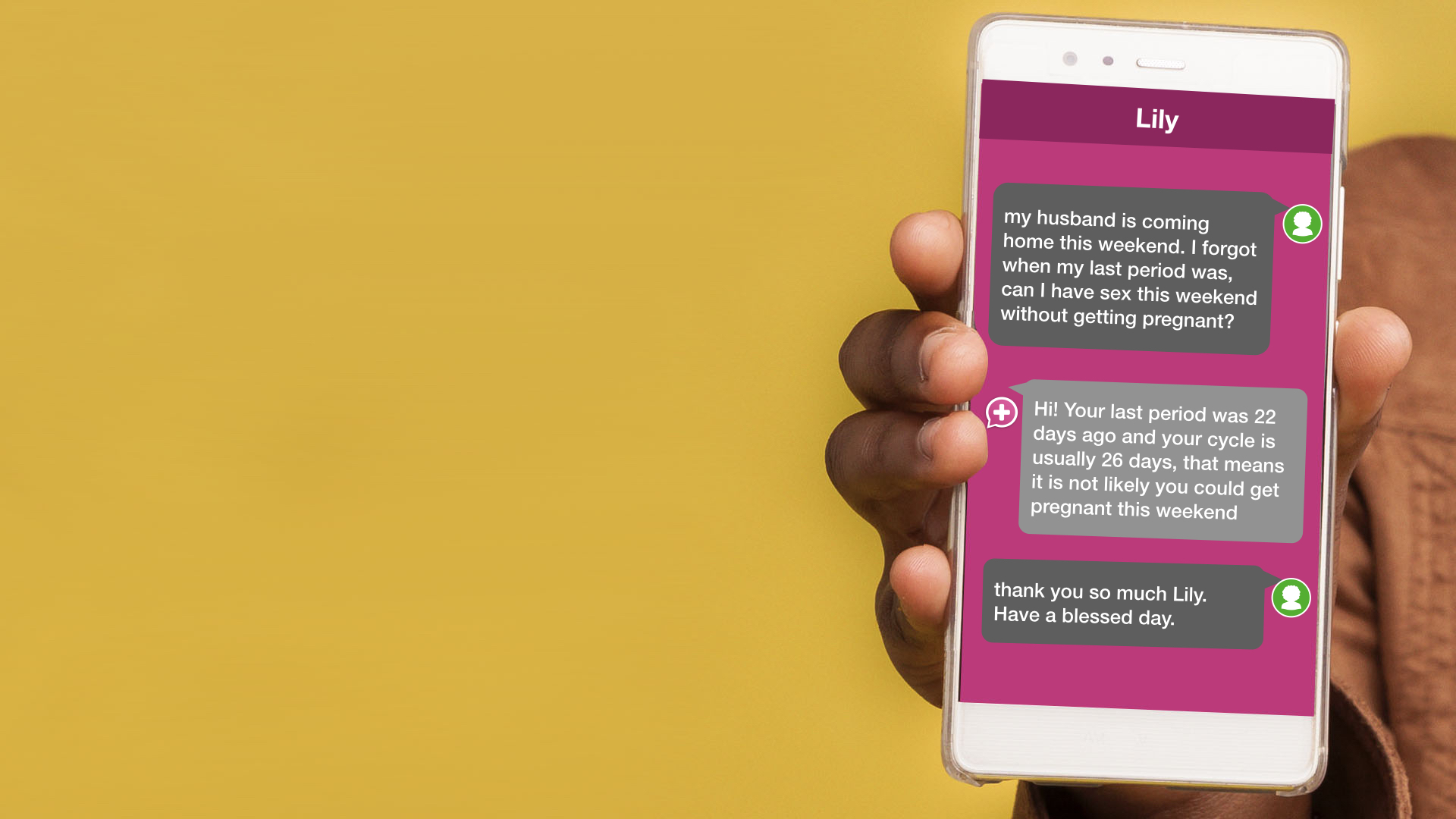 Lily serves women with different sexual and reproductive health interests
Edith - 18
Doesn't want her periods to get in the way of doing well in school.
Faith - 23
Pregnant with her first baby and has many questions.
Sofia - 33
Proud mother. Doesn't want another child right now.
Dora - 28
Has focused on her career and is now ready to start a family.